Hollyland LARK M1 DUO 2-Person Wireless Microphone Overview
Improved Sound Quality for Content Creation
Hollyland LARK M1 DUO 2-Person Wireless Microphone System (2.4 GHz) Record up to two people in mobile journalism or content creation applications . The system includes two transmitters with built-in, omnidirectional microphones and one dual-channel receiver—all with a compact form factor. Clips on the back of each transmitter allow you to attach them to the lapel of a shirt. With a TRS to TRS and TRS to TRRS adapter cables, the receiver can be plugged into compatible cameras or smartphones.
Reliable Audio Transmission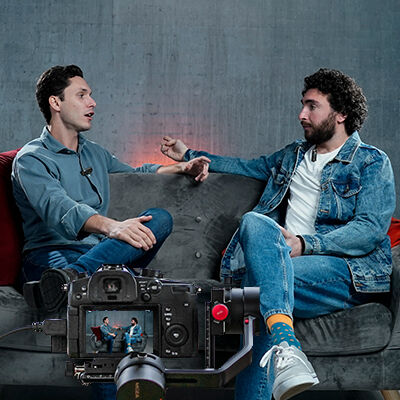 Audio can be transmitted from up to 656′ away thanks to its 2.4 GHz auto frequency hopping technology and upgraded Bat Obstacle Avoidance 2.0 technology to prevent cut-offs or interference.
Three different volume settings can be toggled depending on your recording setting. Use "High" when recording from a long distance, "Medium" when interviewing in an open space, or "Low" for recording in a small office or closed studio.
Built-in device identification auto-adjusts the volume setting on your connected mobile phone or camera.
 Smart Noise Cancellation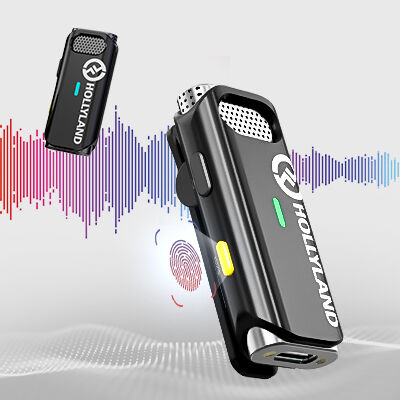 HearClear smart noise cancellation can be turned on with the touch of a button to filter out unwanted noise and maintain vocal clarity. Loud ambient noise like traffic or crowds are eliminated in instances like outdoor interviews. If you want to maintain room tone, simply turn noise cancellation back off.
Hi-Fi Sound Quality, Intuitive Controls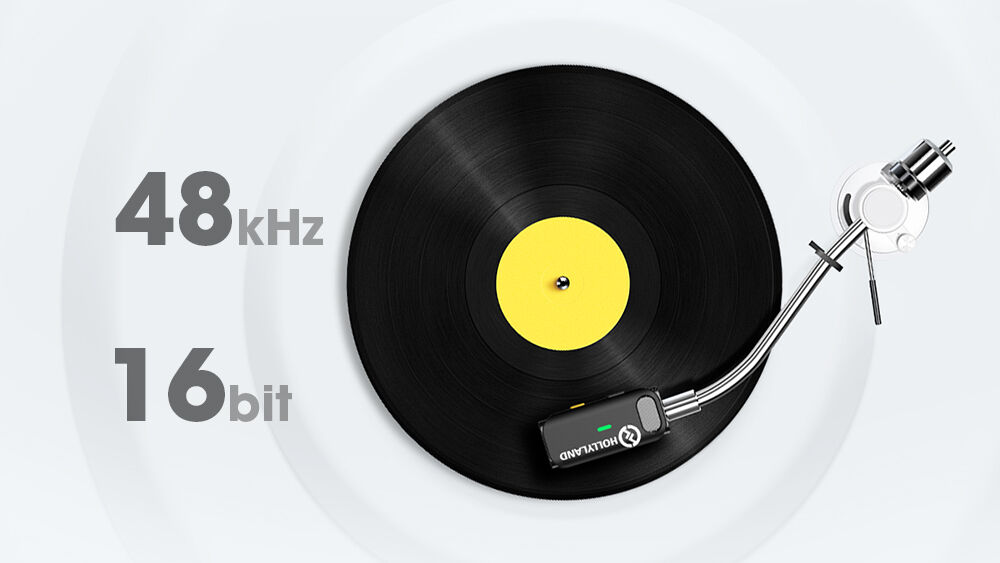 Record audio with 48 kHz and 16-bit sampling rate using the internal LC3 codec
The microphone defaults to mono mode, but by holding the mode button on the receiver, you can switch into stereo mode to record 2-person configurations. The LED indicator on the receiver will turn blue when in stereo mode.
The receiver features a power button, a mode button, which doubles as the volume down button when pressed once, and a pair button, which doubles as the volume up button. The transmitters have a power button and pairing button, which doubles as the noise-cancelling button when pressed.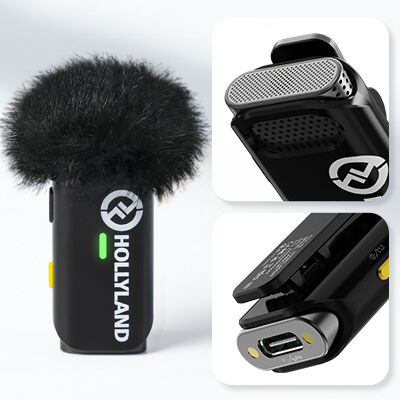 Clips on the back of both transmitters allow you to attach them to your subject's lapel, and their lightweight design ensures it does not tug on the fabric.
Two included windscreens can be attached to the transmitters to mitigate interference from the wind.
Intuitive plug-and-play pairing allows you to use the system right out of the box.
Multiple Device Compatibility
Included with the system are 3.5mm TRS and 3.5mm TRRS cables for compatibility. With select cameras and smartphones with 3.5mm ports.
Separately available 3.5mm TRS to USB-C and 3.5mm TRS to Lightning adapters can be purchased for use. With other smartphone models and tablets.
The LARK M1 DUO is compatible with both Android and iOS operating systems. It is also compatible with select Sony, Canon, Nikon, Fujifilm, and Panasonic cameras.
8-Hour Battery Life, Fast Charging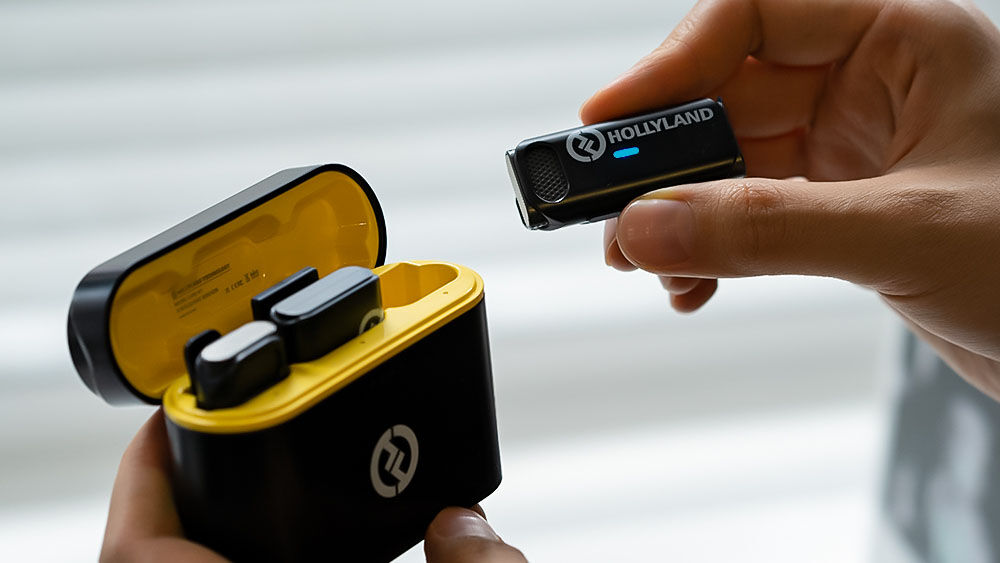 Record audio for up to 8 hours with each transmitter when fully charged. Once depleted, it can recharge in just 1.5 hours using the included charging case.
Each component features a USB-C port for direct charging. An LED indicator on the case displays battery status and flashes when the case is recharging.
Buy Hollyland LARK M1 DUO 2-Person Wireless Microphone System (2.4 GHz) at the best price online in Kenya from Gadget Central Ltd.