Logitech MX Keys Wireless Keyboard Overview
Logitech MX Keys Wireless Keyboard . Experience a new level of flow state with MX Keys S and MX Keys Mini.
High-performance keyboards, engineered for comfortable, fast, fluid typing, with smart illumination, and programmable keys.
Choose between the full-size MX Keys S that features an integrated numpad or the space-saving minimalist MX Keys Mini.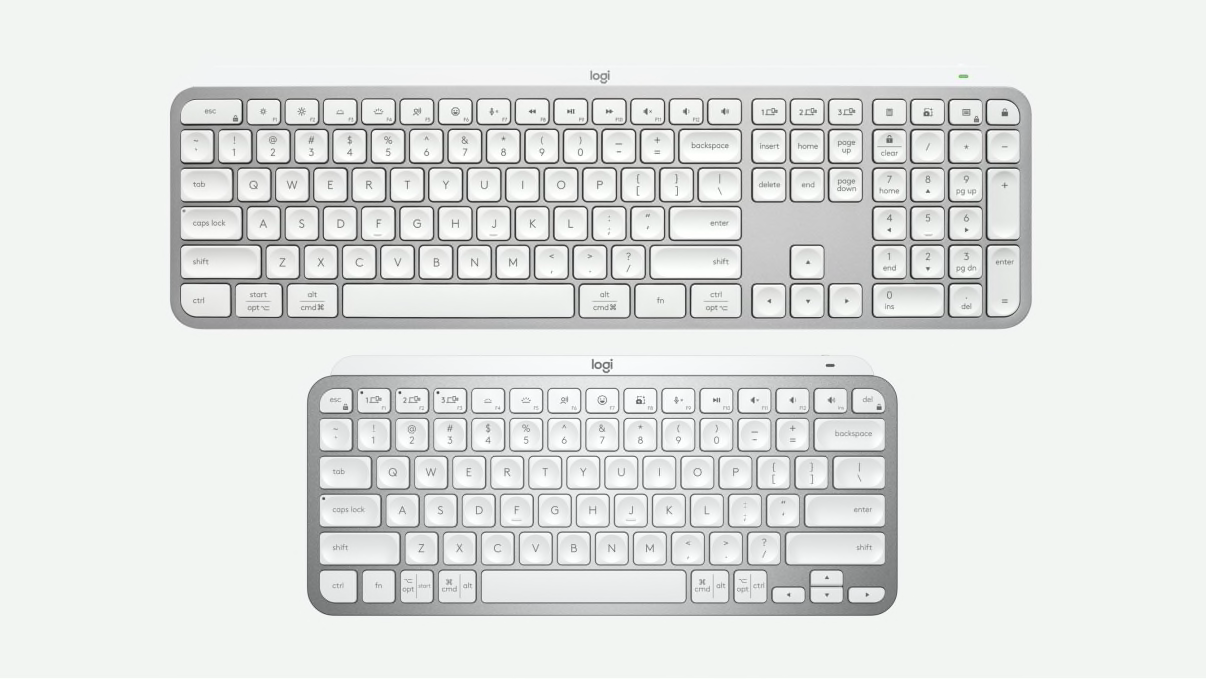 Logitech MX Keys Wireless Keyboard Key Features
FAST FLUID PRECISE TYPING
Turn your thoughts into reality faster and stay in the flow with the efficiency, stability, and precision of MX Keys S and MX Keys Mini.
Type with more precision and speed with spherically-dished keys that match the shape of your fingertips, minimizing the chances of a mistype, while increased key stability reduces noise. The rounded edges provide satisfying feedback — no matter where you strike the key.
SMART ILLUMINATION MADE SMARTER
Day or night, MX Keys S and MX Keys Mini are here for you whenever inspiration sparks.
For those burning the midnight oil, the keyboard includes proximity sensors that magically light up the keys the moment your hand's approach. The backlit keys automatically adjust to suit changing lighting conditions and fade when you leave the desk — saving power for those moments of inspiration. With Logi Options+25Requires Logi Options+ app, available for Windows and macOS, you now have more flexibility on MX KEYS S with adjusting backlighting duration and brightness.
AUTOMATE REPETITIVE TASKS WITH SMART ACTIONS
The world can't wait for your ideas, so we've made sure you won't waste any time unleashing them.
Smart Actions on the Logi Options+ App gives you the power to skip repetitive actions by automating multiple tasks with a single keystroke so you can streamline your workflow26Requires Logi Options+ app, available for Windows and macOS. It's like macros with a little magic. We've even included ready-made customizable Smart Actions that automate common tasks so you do even less. You're welcome.
ERGONOMIC DESIGN
The low-profile design & optimum angle for a natural wrist position, provides effortless precision and longer hours of typing comfort.