Ulanzi VL110 Magnetic RGB Tube Light
The Ulanzi VL110 is an ultracompact RGB LED tube light that measures only 9.4″ long. It can be mounted magnetically or using a wide variety of supports, and its output is highly adjustable with CCT, HSI, and special effect control settings.
Both CCT color temperature and intensity settings are continuously adjustable, from 2500 to 9000K and 0 to 100%, respectively. The light's RGB mode allows you access to a 360° color wheel, while the HSI control protocol can be used to precisely attune the light to millions of color possibilities. This wide range helps the VL110 freely adapt to a huge range of atmospheres and environments. When using the VL110 to shoot short films or music videos, realism can be lent to the scene. And in-camera effects can be reinforced thanks to the array of special effects presets made available by Ulanzi. Effects include various vehicle simulations, party-like programs, and color chases. All of these settings are clearly accessible thanks to a built-in OLED display.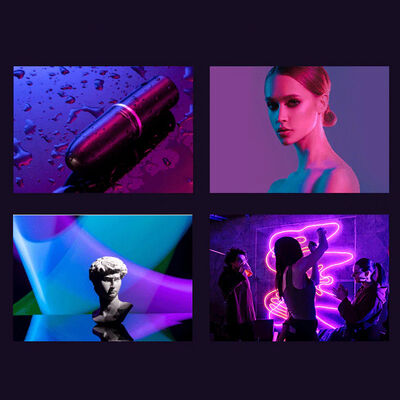 Ulanzi VL110 Magnetic RGB Tube Light Modular and Mobile Mounting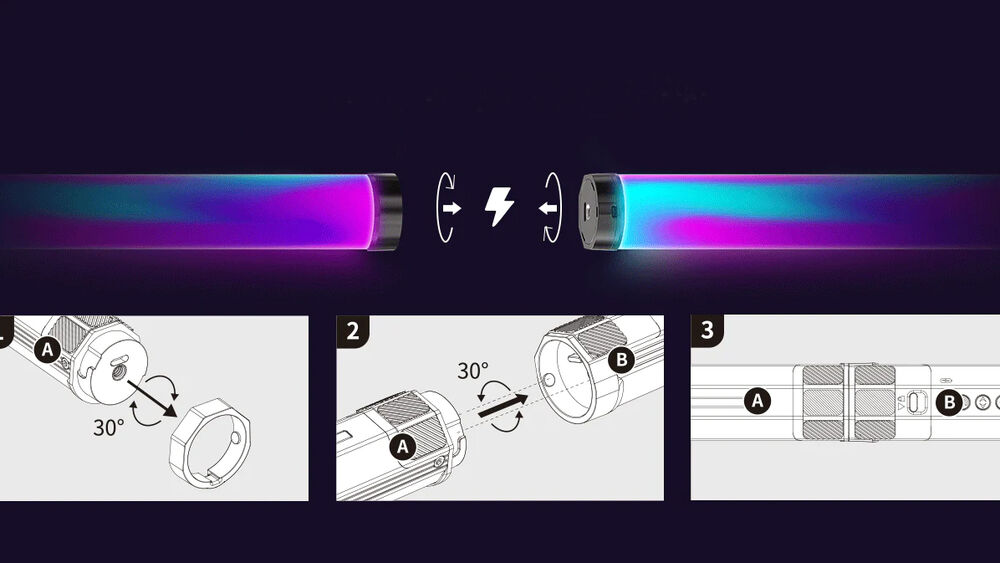 For handheld or on-location operation, the VL110 sports an integrated 2600mAh battery that is able to run the light for a maximum of three hours at low power, or one and a half hours at full intensity. Wireless power allows the light to take full advantage of its mounting flexibility. With the detachable magnetic collar included with the light tube.  Up to three VL110s can be safely linked and locked together. Magnets in the back of the light permit you to instantly affix the light to metal surfaces. While the integrated 1/4-20″ female thread provides compatibility with traditional stands and grip hardware. When mounted in place, the light may be hardwired via a rear USB-C port to power the light and charge the battery simultaneously.
Buy Ulanzi VL110 Magnetic RGB Tube Light at the best price online in Kenya from
Gadget Central Ltd.