Xiaomi Mi Smart LED Desk Lamp 1S
Xiaomi Mi Smart LED Desk Lamp 1S eliminates flicker and reduces eye strain through the use of a dimming mechanism, matching Pulse Width Modulation (PWM) dimming even at low brightness levels. .If you do not want to disturb your partner while reading or working on your desk late at night, then you can take help of this Mi Smart LED lamp. It is easy to operate. It is also compatible with Google Assistant, Alexa, and more, so you can control it via them. You can fold it too. What's more, it features a knob for easy usage.
 Mi Smart LED Desk Lamp 1S Features
Select Different Modes
It lets you select between the different available modes conveniently. Also, you can easily change the settings. What's more, you can also control and manage it via Google Assistant, Apple Home Kit, and Alexa.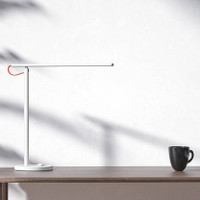 Easy Adjustment
Its 135° adjustable angle ensures that you get to use it comfortably and conveniently. Also, when you are done using it, you can fold it and store it.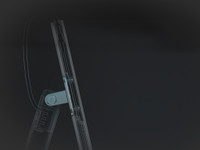 Light
As the blue light content is low, and the colour rendering index is high, rest assured, you can continue your reading session without straining your eyes.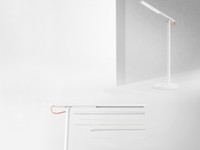 Protects the Eyes
It can reduce eye fatigue and also keep myopia at bay.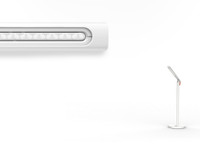 Control It Easily
It is equipped with a knob which you can use to control it effectively and easily.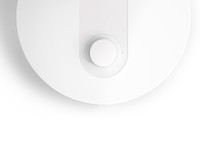 Buy  Mi Smart LED Desk Lamp 1S at the best price online in Kenya at Gadget Central Ltd.